Protohistoric settlement at the Bostel locality – Rotzo

Via Bostel, loc. Castelletto – 36010 Rotzo (VI)
Summary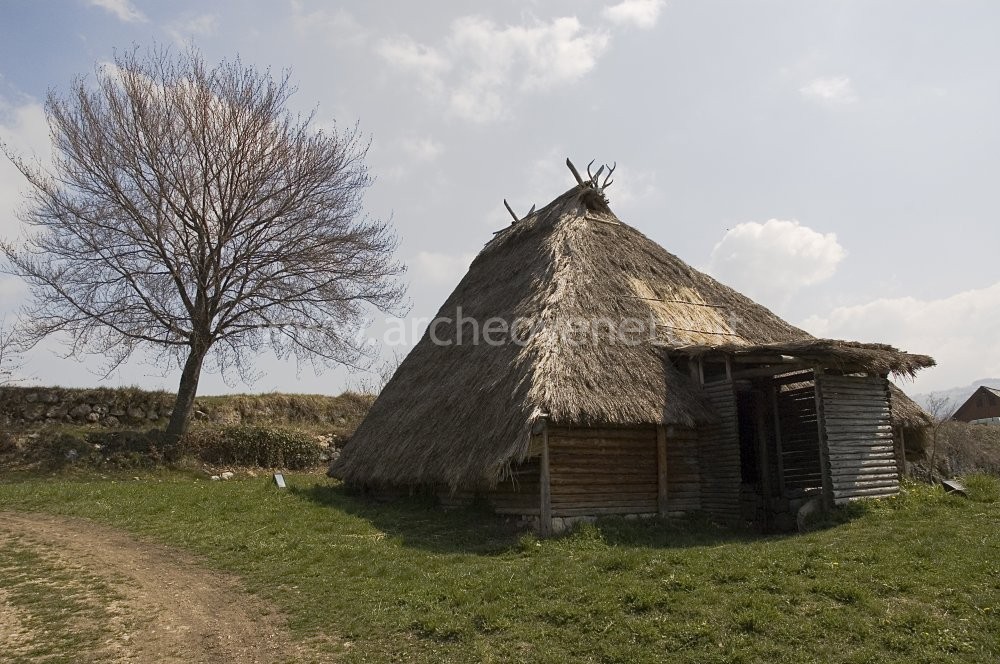 The archaeological area of the Bostel at Rotzo is located at 850 metres above sea level, on a plateau naturally defended on its western side and in an position for controlling the surrounding territory. This area displays the remains of a hill settlement from the Iron age and the reconstruction of one of the partially underground houses recovered here.
History of research
The earliest excavations in the area of the Bostel date back to the last quarter of the XVIII century, when the abbot Dal Pozzo discovered in his lands six hundred underground houses. The researches continued during the XIX century thanks to scholars such as Lioy, De Stefani, Nalli e Paolo Orsi. In 1912 and again in 1969 new excavation campaigns were carried out by the General Direction for Archaeological Heritage in the Veneto region. Since 1993 the area has been investigated and excavated by the University of Padova.
Urban and geographical context
The plane of the Bostel is located at the western border of the plateau "Altipiano dei Sette Comuni", at an altitude of about 850 metres above sea level. The area is naturally marked by the steep slopes that fall, about 500 metres below, south – towards the Assa stream, and west – towards the Astico, the second biggest river in the province of Vicenza.
Chronology
V-II B.C.