Roman aqueduct – Vicenza

Strada dell'Acquedotto Romano 56 (locality Lobia) – 36100 Vicenza (VI)
Summary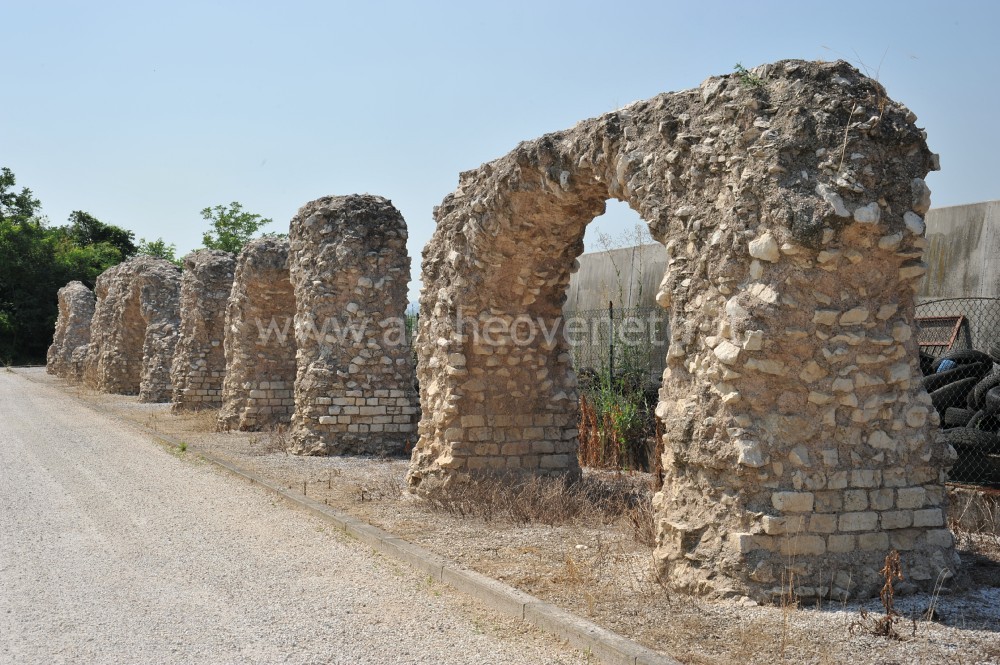 The archaeological area conserves the remains of the Roman aqueduct of Vicenza, that carried water from the springs of the northern plain (Motta di Costabissara) to the "municipium" of Vicenza. Five arches remain today and some abutments, which can all be seen for about 180 metres.
History of research
The remains of the aqueduct have always kept visible and have been targeted by researches and studies since the XVIII century. The artefact was restored at the end of the Eighties.
Urban and geographical context
Vicenza is located in the west-central plains of Veneto, at an average altitude of 40 metres above sea level. The city is surrounded by the Berici hills on the south and by the south-eastern margins of the Lessinian mountains of the west/northwest. The remains of the aqueduct of Vicenza are located in the plain north-west to Vicenza, near the Orolo stream which is said to be dry for most of the year.
Chronology
I A.D.