Roman forum and houses in the street "Via Mazzini" – Oderzo

Piazza del Foro Romano 1 – 31046 Oderzo (TV)
Summary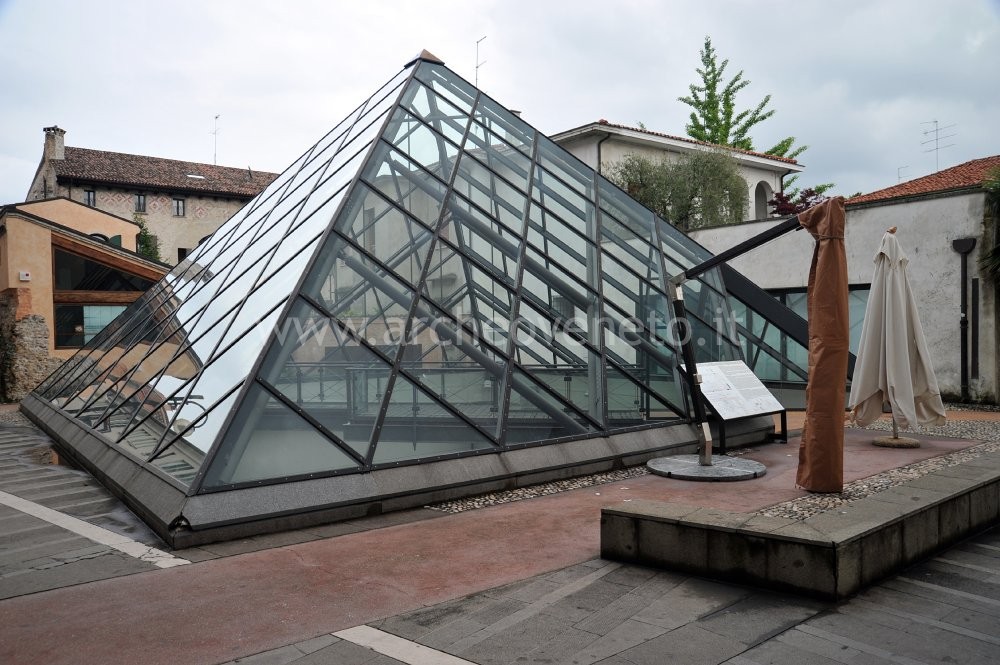 The archaeological area displays the remains of the Roman forum of Oderzo of its basilica, and of a private house, all dating to the end of the I century B.C. – first half of the I century A.D.
History of research
The excavations were carried out by the General Direction for Archaeological Heritage in the Veneto region between 1983 and 1985, in 1989 and again between 1992 and 1995, on the occasion of the works to construct the buildings between "Via Roma" and "Via Mazzini".
Urban and geographical context
Oderzo is located in the Veneto plains, between 9 and 16 metres above sea level. The territory of Oderzo is crossed by the Monticano river, which springs nearby the town "Vittorio Veneto" and which flows into the Livenza river near the village "Motta di Livenza".
Chronology
I B.C. (end) – I A.D. (first half)