Thermal complex beside the Terme Neroniane Hotel – Montegrotto Terme

via Neroniana 21/23 – 35036 Montegrotto Terme (PD)
Summary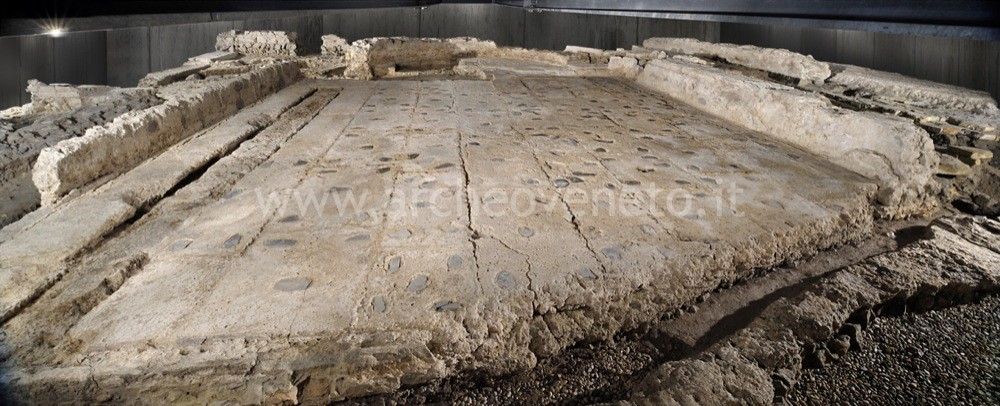 The ruins of a luxurious villa, built at the beginning of the 1st century A.D. and afterwards employed and reworked at least until the 3rd – 4th century A.D., are currently visible in a state-owned area beside the Terme Neroniane Hotel. The most significant part of the residential area is today sheltered by a permanent roofing that recalls the original volumes.
The same site also gave back traces of pre-proto-historical presence (3rd – 1st millennium B.C.), not visible on the ground any longer, and marks of medieval settlements (5th – 14th century A.D.), partially still preserved. In-depth studies of geomorphology and paleobotany have made possible a reconstruction of the ancient landscape preceding the human presence in this area.
THE MUSEUM IS CURRENTLY BEING REORGANISED.
Crediti | Mappa del sito | Admin




ArcheoVeneto - © 2023 Regione del Veneto - Dip.to di Archeologia, Università di Padova - Soprintendenza per i Beni Archeologici del Veneto
Powered by WordPress & the Atahualpa Theme by BytesForAll. Discuss on our WP Forum