Roman road inside of the bank "Antonveneta" – Padova

Via Verdi 13/15 (Bank "Antonveneta", in the basement) – 35100 Padova (PD)




– Fax 049 6991800
Summary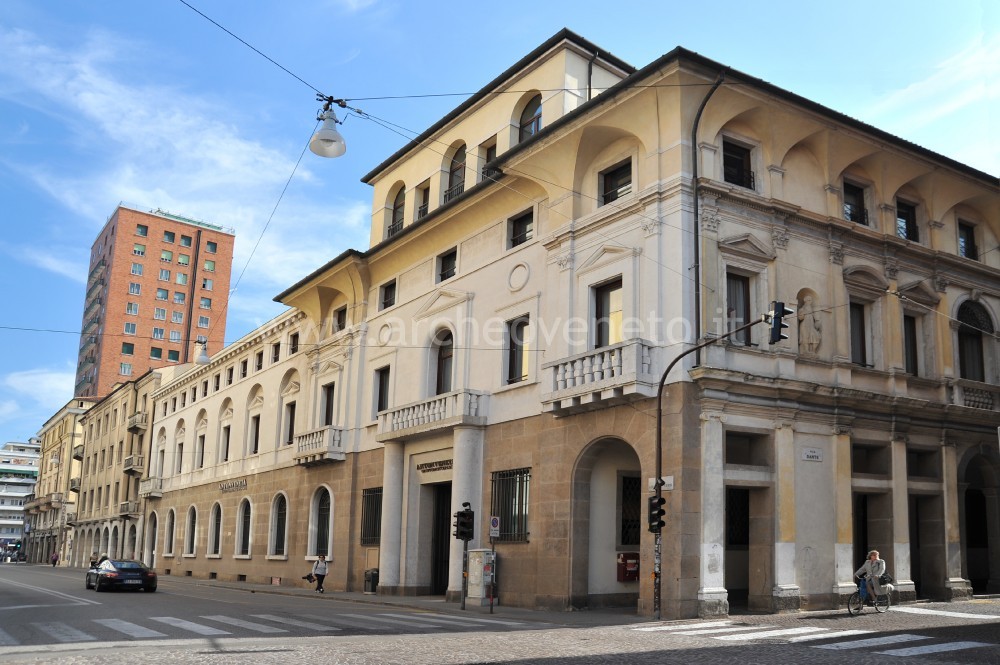 At the basement of the bank "Banca Antonveneta" it is possible to access an archaeological area that displays: part of a Roman road of the I century B.C. (A), the remains of some coeval adjacent buildings, part of a pavement of III-IV century A.D. (B), and two Medieval buildings (C and D).
History of research
The excavations were carried out from 1987 by the General Direction for Archaeological Heritage in the Veneto region on the occasion of the works for renovating the palace "Palazzo Montivecchi". These works, including the restoration and consolidation of the archaeological structures, ended in 1993.
Urban and geographical context
Padua is located about 20 km west of Venice, at the eastern margins of the Po plain, in a completely flat area which is crossed by various rivers that have shaped and protected the city through time. This archaeological area is in the centre of the modern and Roman city, which in the past had as main axes the streets "Via Roma", "Via VIII Febbraio" and "Via San Fermo".
Chronology
I B.C. – IV A.D. and Medieval times