Prehistoric cave called "Riparo Tagliente" – Grezzana

Locality Stallavena – 37023 Grezzana (VR)
Summary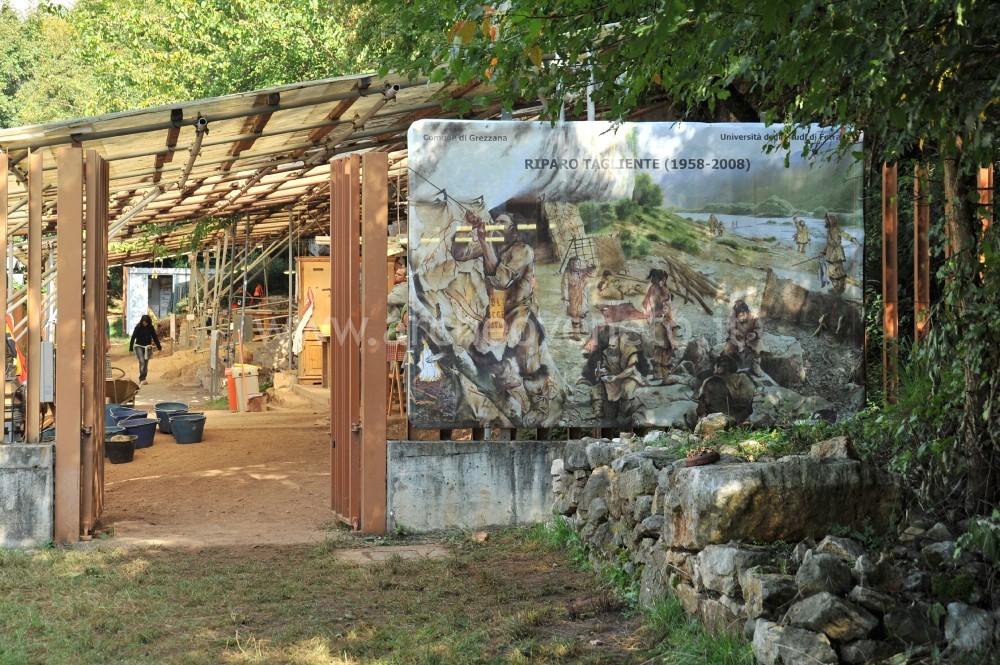 The site of the "Riparo Tagliente" conserves the remains of its human use during the middle and upper Palaeolithic (60.000 – 10.000 years ago), when the people lived in groups of hunter-gatherers. The deposits that have been found here document two phases of human settlement separated by a moment of abandonment that is represented by an erosion layer.
History of research
The site of the "Tagliente shelter" was discovered in 1958 by F. Tagliente. The first researches were carried out between 1962 and 1964 by the Civic Museum of Natural History in Verona. They were resumed in 1967 by the University of Ferrara and they are still ongoing.
Urban and geographical context
The site of the "Tagliente shelter" is located north of Verona, on the right side of the valley "Valpantena" which opens on the western coasts of the Lessini mountains at about 250 metres above sea level.
Chronology
Middle and upper Palaeolithic: 60.000-10.000 before present