Roman walls and domus at the Institute of the "Figlie di Gesù" in Verona – Verona

Via S. Cosimo 3, inside the Institute of the nuns "Figlie di Gesù" – 37100 Verona (VR)
Summary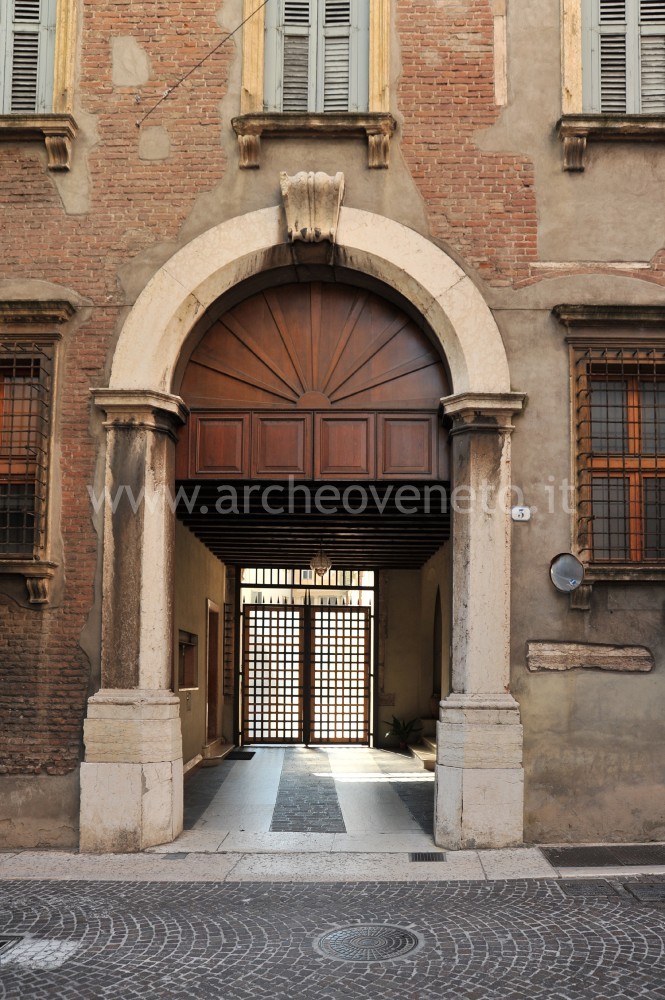 The archaeological area that was discovered under the institute of the nuns "Figlie di Gesù" includes a short piece of the republican and Theodorican walls, of the remains of a Roman house and of part of a pentagonal tower.
History of research
The excavations were carried out between 1970 and 1975 by the General Direction for Archaeological Heritage in the Veneto region on the occasion of the Institute's works to lay the gas oil cisterns underground.
Urban and geographical context
Verona is located along the Adige river, where this enters in the Po plain, at about thirty kilometres east to the Garda lake. Its altitude is 59 metres above sea level and it is placed at the basis of the Lessini mountains. This archaeological area is located in the old town centre of Verona, slightly north-east to the arena, and in Roman times it used to mark the city boundary.
Chronology
I century B.C. (mid) – V century A.D. (second half)