House, roads and public Roman and late antiquity buildings at the "Centro Internazionale di Fotografia" – Verona

Piazza Viviani inside the "Centro Internazionale di Fotografia"Scaligeri" – 37100 Verona (VR)
Summary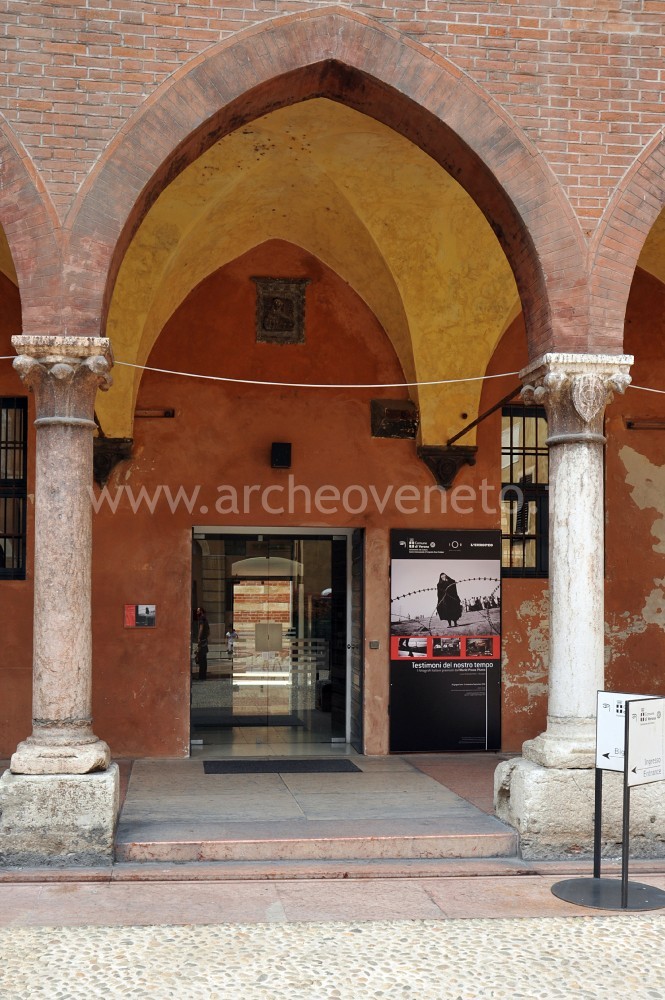 The archaeological area displays structures spanning between the I century B.C. and the XV century A.D. and particularly part of the forum and of one residential block of Roman and late antiquity Verona.
History of research
The site was excavated between 1981 and 1986, during the renovation works of the palace of the Tribunal of Verona (which today hosts the centre "Centro Internazionale di Fotografia"). The site was then restored and opened to the public in 1996.
Urban and geographical context
Verona is located along the Adige river, where this enters in the Po plain, at about thirty kilometres east to the Garda lake. Its altitude is 59 metres above sea level and it is placed at the basis of the Lessini mountains. The archaeological area is in the core of the modern as well as of the Roman city centre. With respect to the latter, the area was slightly south-east to the forum.
Chronology
Second half of I B.C. – Medieval times