Roman gate " dei Leoni" – Verona

Via Leoni, at the corner with the street "Via Amanti" – 37100 Verona (VR)
Summary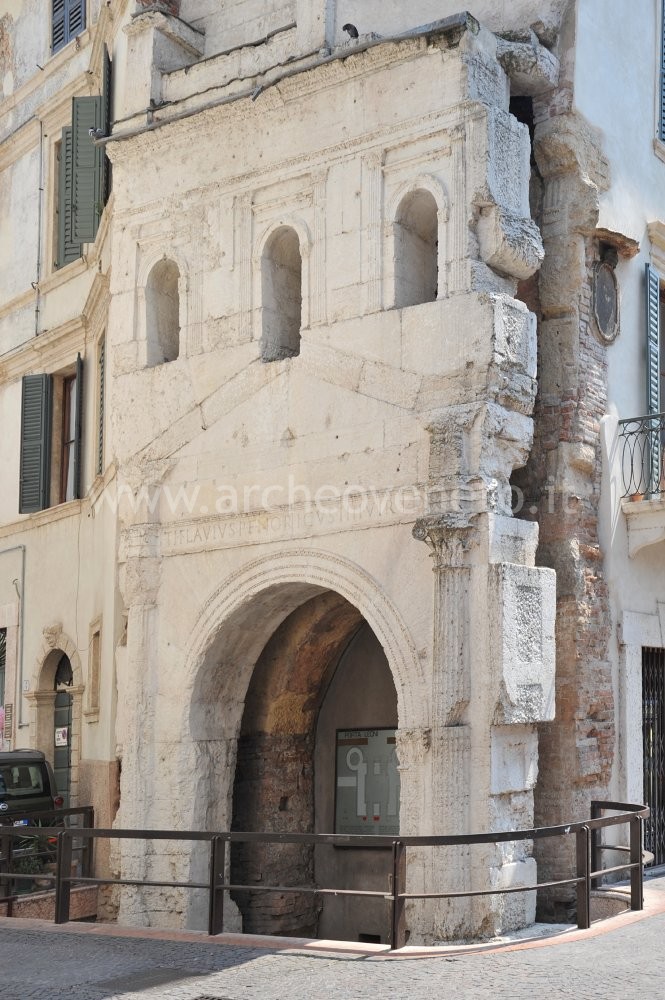 The gate "Porta Leoni" was one of the main accesses to Roman Verona, at the southern end of "kardo maximus". It was built in the I century B.C. and renovated in the I century A.D.
History of research
The remains of the gate "Porta Leoni" have always been partially visible, but for some parts they were brought to light thanks to the restoration works in 1958-1959. The excavation of the gate (one of the first urban excavations in the city) and its monumentalization in the middle of the street "via Leoni" were carried out between 1974 and 1981. These researches allowed to understand the plan and the elevation of this structure.
Urban and geographical context
Verona is located along the Adige river, where this enters in the Po plain, at about thirty kilometres east to the Garda lake. Its altitude is 59 metres above sea level and it is placed at the basis of the Lessini mountains. The gate "Porta Leoni" is located along the south-eastern side of the city walls, where they were crossed by an important extra-urban road.
Chronology
I century B.C. (mid) – I century A.D.