Roman amphitheatre "Arena" – Verona

Piazza Bra 1 – 37100 Verona (VR)
Summary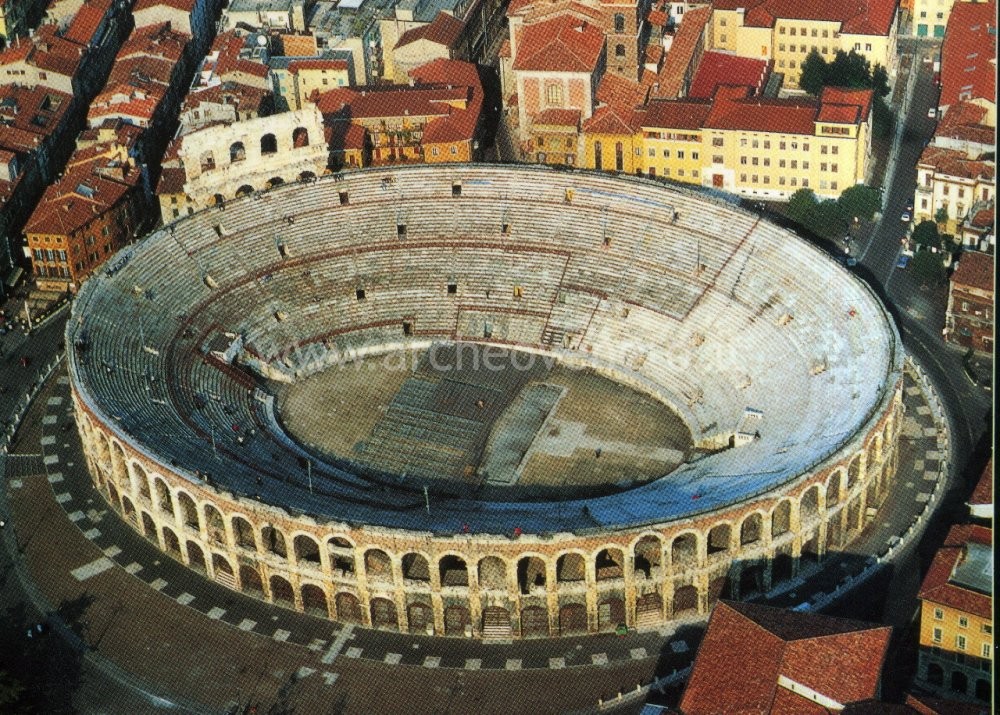 The Roman building in the square "Piazza Bra" is one of the best preserved and biggest amphitheatres of the Roman world and today it hosts events of various types. It has elliptical shape of about 152 x 123 m and its remains today include part of the external ring and of the caves.
History of research
The monument has always remained visible throughout centuries and it was used for various city activities and as a source of building materials. The first intervention on the monument dates back to the Renaissance, when the "cavea" was rebuilt. The restorations continued in the XIX century up to today.
Urban and geographical context
Verona is located along the Adige river, where this enters in the Po plain, at about thirty kilometres east to the Garda lake. Its altitude is 59 metres above sea level and it is placed at the basis of the Lessini mountains. The amphitheatre is located in the old town centre of Verona but it was included within the Roman city walls only in the Gallienan times (265 A.D.).
Chronology
I century A.D. (first half)