Protohistoric rock carvings in the Assa valley – Roana

Locality Tunkelbald – 36010 Roana (VI)
Summary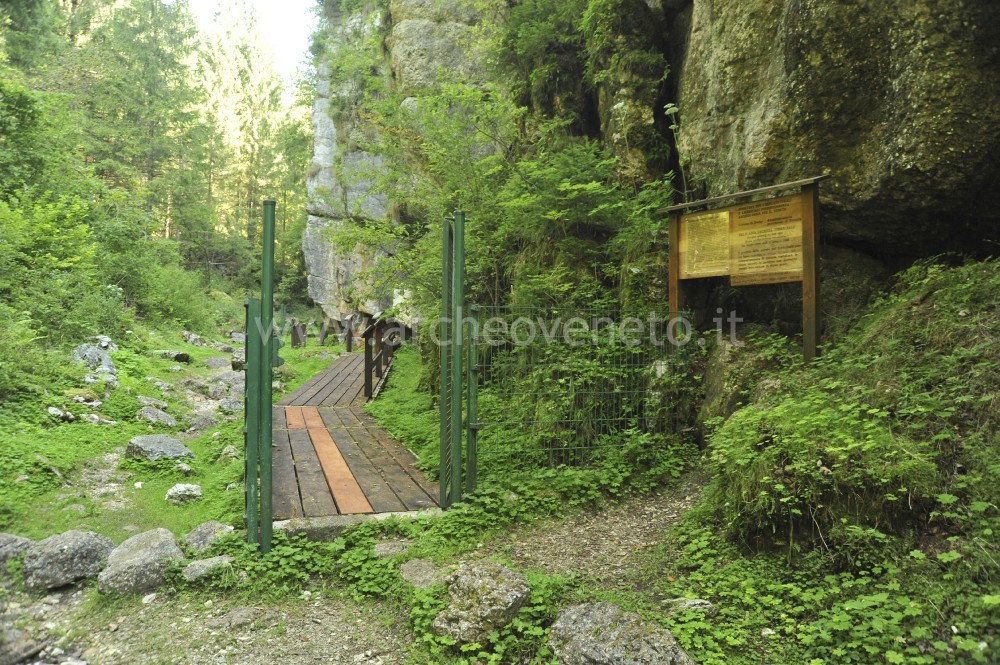 The archaeological area displays some rock engravings dating back to the I millennium B.C. The engravings mainly represent anthropomorphic and theomorphic images as well as symbols of the sun.
History of research
The rock engravings were discovered in 1981, after an exceptional flood of the Assa stream removed the alluvial deposits from the shore and redefined the waterway in its current shape.
Urban and geographical context
On the western side of the plateau "Altopiano dei Sette Comuni" there are many valleys. The deepest one is the Assa valley, which starts at the Vezzena pass and which tortuously heads first to the south, then to the west where it flows into the Astico valley. At the bottom of the Assa valley, along the river shore and on a rock unit of "Ammonitico Rosso", we can see the rock engravings, the object of this visit.
Chronology
X B.C. (end) and Medieval times