Protohistoric necropolis – Mel

Via Tempietto 99 – 32026 Mel (BL)
Summary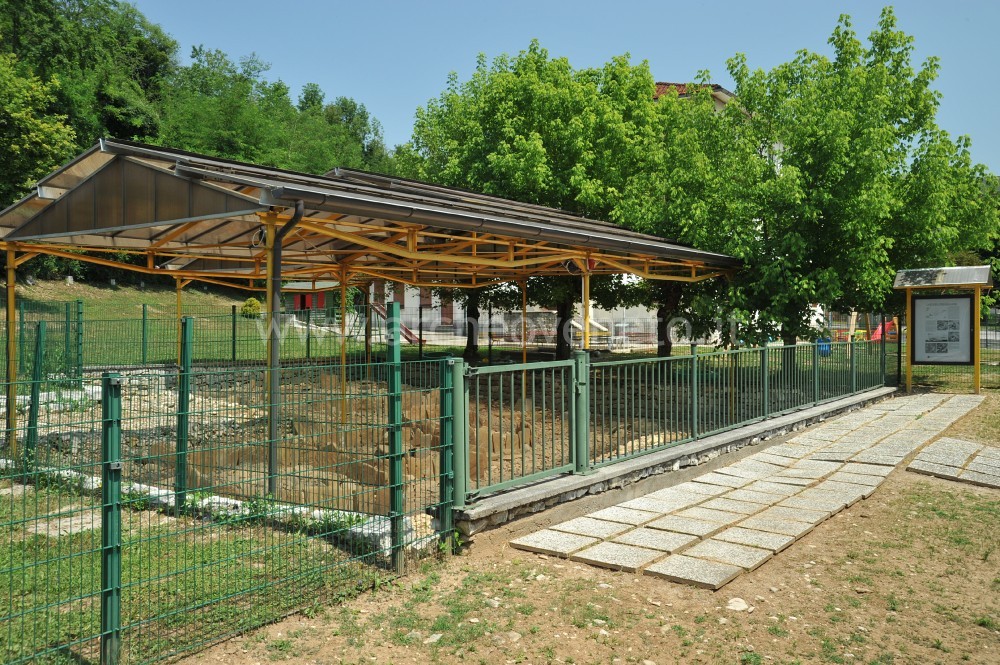 The archaeological area in Mel displays the remains of a necropolis of the ancient inhabitants of the Veneto region. In this area the archaeologists could find approximately 80 graves and seven burial enclosures, four of which are still visible today.
History of research
The excavations were carried out by the General Direction for Archaeological Heritage in the Veneto region between 1958 and 1964.
Urban and geographical context
Mel is located in the Valbelluna, a wide valley in the province of Belluno, between the Belluno Prealps and the southern Dolomiti mountains. Mel is at 351 metres above sea level, in a mountainous environment with hilly and also flat areas that have been occupied by human settlements. The archaeological area is located 500 metres far from the city centre, on the way to Belluno, and it is in an almost flat area.
Chronology
VIII-V B.C.