Roman road in the square "Piazza Castello" – Oderzo

Piazza Castello 21 – 31046 Oderzo (TV)
Summary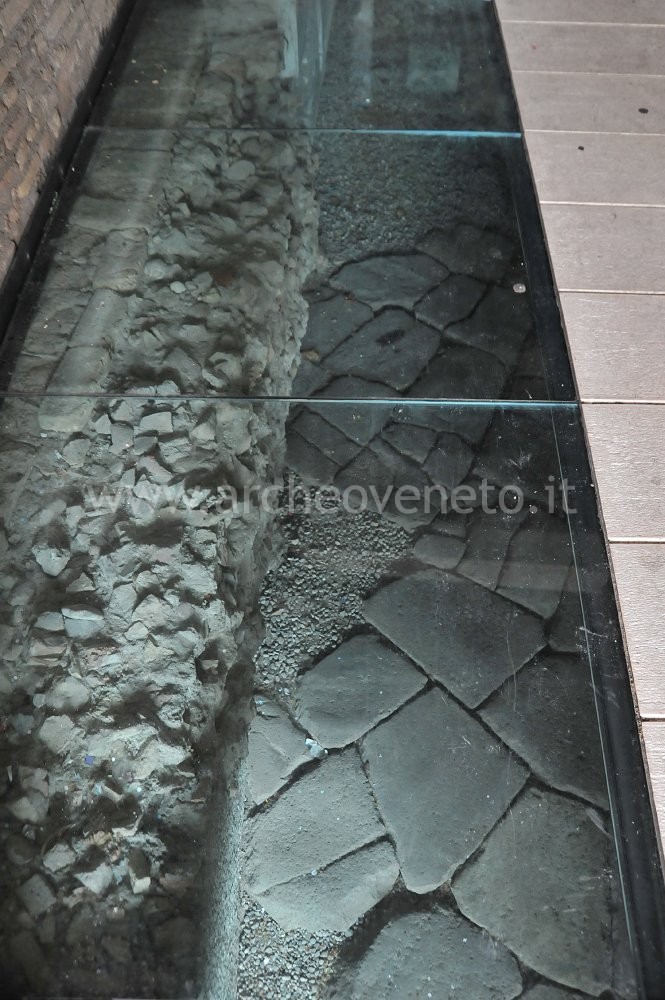 Within a gallery between the modern squares "Piazza Castello" and "Piazza Grande", below walking level, it is possible to see part of a Roman paved road that was originally 4 metres large.
History of research
The excavations were carried out in 1988 by the General Direction for Archaeological Heritage in the Veneto region before the construction of the modern building that separates the two squares, "piazza Castello" and "piazza Grande".
Urban and geographical context
Oderzo is located in the Veneto plains, at 9-16 metres above sea level. The territory of Oderzo is crossed by the Monticano river, which springs nearby Vittorio Veneto and which flows into the Livenza river near the village "Motta di Livenza". The archaeological area is in the modern city centre as well as at the heart of the Roman settlement.
Chronology
I B.C. (end) – I A.D. (beginning)