Late antiquity mosaic in the street Via Canoniche – Treviso

Via Canoniche 5-9 – 31100 Treviso (TV)
Summary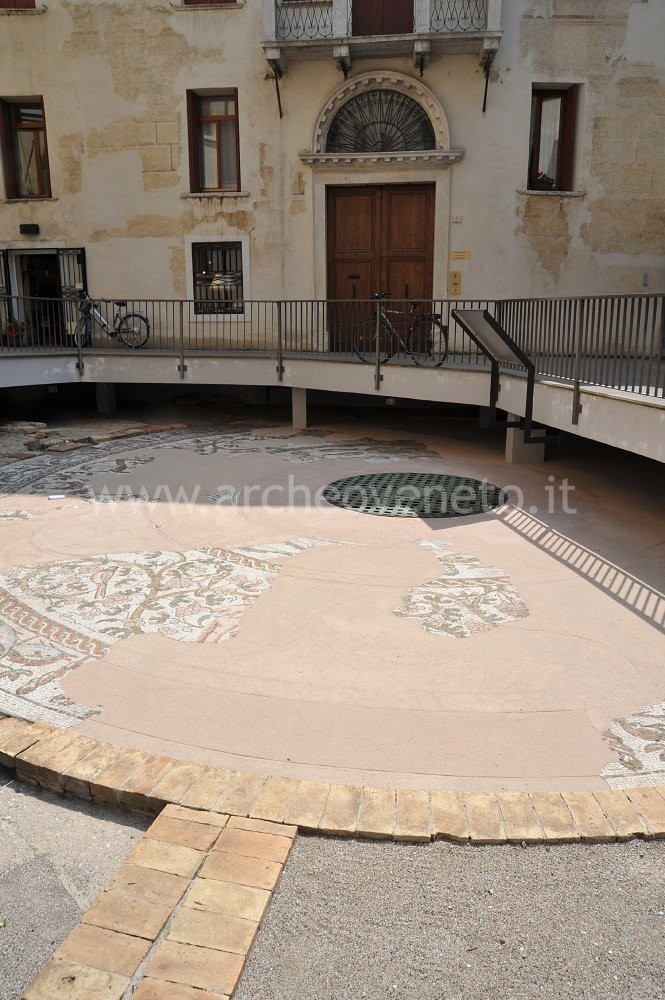 The archaeological area that is conserved under the walkway in the street "Via Canoniche" in Treviso displays the remains of an early Christian circular baptistery, and particularly some of its mosaic pavements.
History of research
The excavations were carried out in 1967 by the General Direction for Archaeological Heritage in the Veneto region, during the works for the restoration of the little square in the street "Via Canoniche".
Urban and geographical context
Treviso is located in the middle of the Veneto plain, in an area rich in water and rivers. Among these, the main one is the Sile river, that springs 15 km west of Treviso and which flows up to Treviso and then south-east up to the Veneto Lagoon. The archaeological area is located in the very core of the modern city centre as well as of the ancient Roman settlement.
Chronology
IV A.D. (first half)