Roman city walls and baths in "Via delle Terme" – Concordia Sagittaria

Via delle Terme 21-60 – 30023 Concordia Sagittaria (VE)
Summary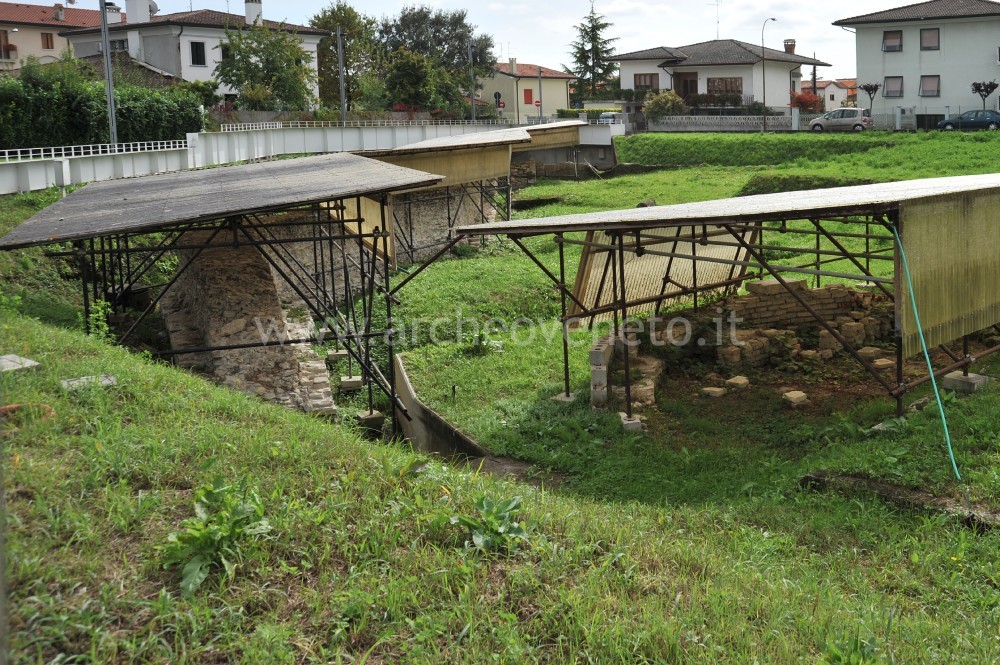 The archaeological area in the street "Via delle Terme" preserves the remains of the north-eastern part of the city walls and of a city gate of Augustan times, of residential buildings dating back to the I century A.D. and of a public bath of the I II – III century A.D.
History of research
After the first excavations were carried out on the occasion of a construction project, systematic researches were pursued from 1981 to 2001 by the General Direction for Archaeological Heritage in the Veneto region.
Urban and geographical context
Concordia Sagittaria is located in the north-eastern Veneto plain, in a territory surrounded by the Tagliamento river on the east and the Livenza river on the west. The main river of the city is the Lemene, which flows from the springs strip, passes through the centre of Concordia and finally flows into Valle Zignago, the northernmost extreme of the lagoon in Caorle. This archaeological area is located within the modern city centre and it used to be at the north-eastern border of the Roman settlement.
Chronology
I B.C. (end) – III A.D. (first half)