Roman road and houses in the area east to the Museum – Quarto d'Altino

Via San Eliodoro 37 (National Archaeological Museum) – 30020 Quarto d'Altino (VE)




– Fax 0422 829008
Summary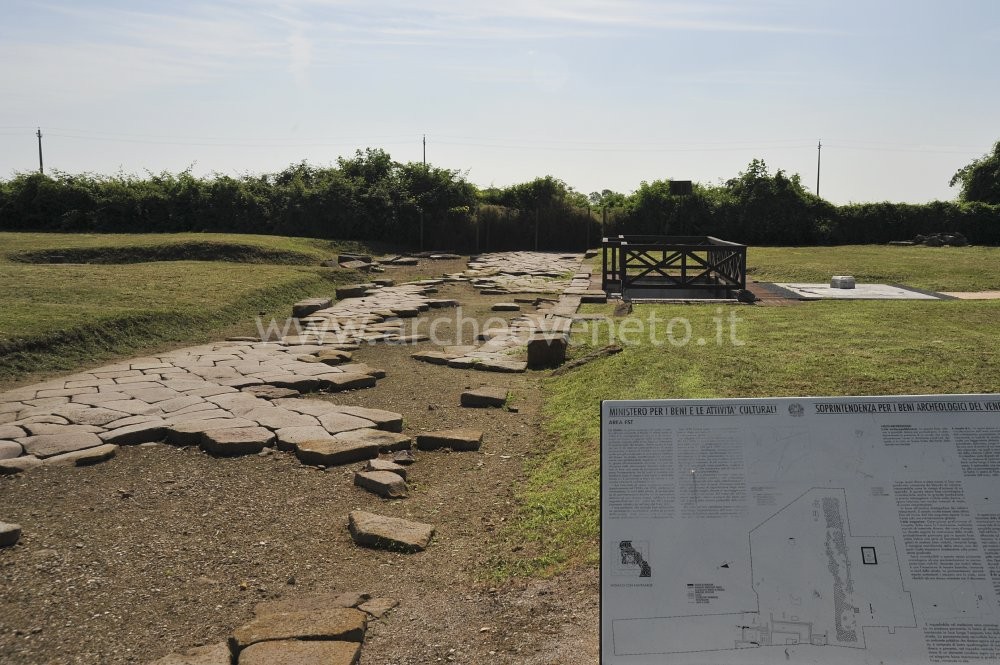 The archaeological area on the eastern side of the Museum of Altino displays the remains of a river landing place, of a road and of some houses of the Roman Altino.
History of research
Following the discovery of Roman artefacts during ploughing activities, the excavations that were carried out in 1962, 1963 and 1965 uncovered the road and the domus. Further excavations in 1984 and between 1988 and 1990 allowed to broaden the researches on the domus, to identify the remains of a river embankment and to find protohistoric artefacts.
Urban and geographical context
Altino is a hamlet of "Quarto di Altino" and is located in the plain, in the same place as the homonym Roman city that was once on the Veneto lagoon. The territory is crossed by the final part of the river Sile, which splits at the hamlet of Portegrandi and whose main branch continues towards Jesolo along the channel that was excavated by the Venetians at the times of the Serenissima (the so-called "Taglio"). The archaeological area is located in the territory of the village "Quarto d'Altino" and it used to be close to the north-central border of the Roman settlement.
Chronology
I B.C. – IV A.D.