Roman funerary enclosure at "Palazzo Maldura" – Padova

Via Beato Pellegrino 1 – 35100 Padova (PD)




– Fax 049 8274801
Summary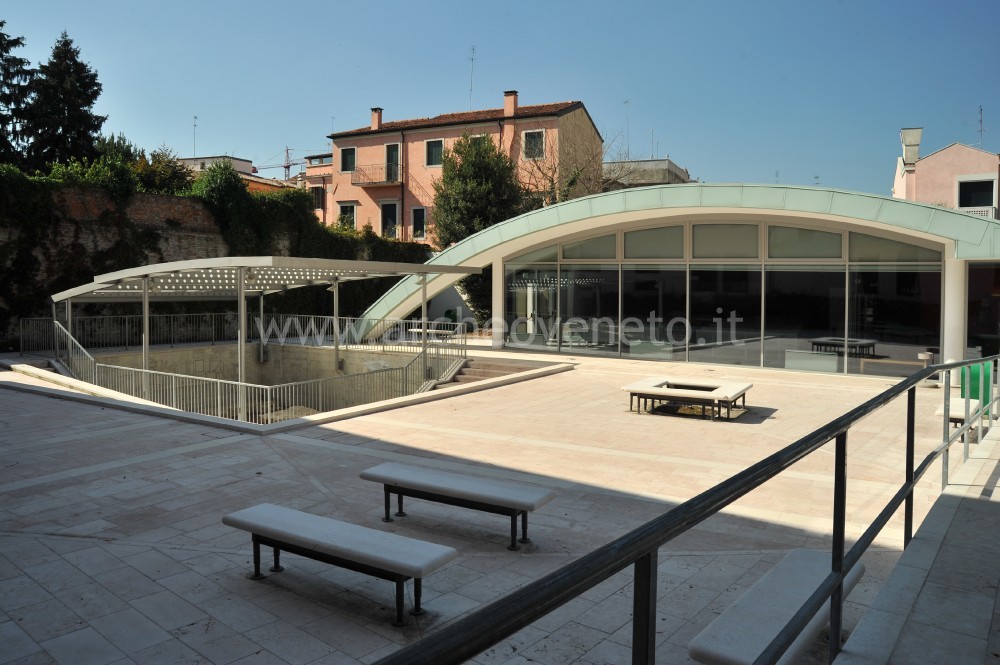 The archaeological area at "Palazzo Maldura" displays the remains of one of the main necropolis in Padua at Roman times. It is particularly possible to see part of a funerary enclosure dating back to the first half of the I century A.D. On its inside the archaeologists have recovered an urn containing the ashes of the dead.
History of research
The excavations were started in 1996 by the University of Padua within the restoration project of the public library at "Palazzo Maldura". The archaeological area was inaugurated in 2007.
Urban and geographical context
Padua is located at the eastern margins of the Po plain, in a completely flat area crossed by various rivers that have shaped and protected the city through time. This archaeological area is located in the centre of the city.
Chronology
I A.D.