Roman amphitheatre at the park "Giardini dell'Arena" – Padova

Piazza Eremitani, within the public gardens "Giardini dell'Arena" – 35100 Padova (PD)
Summary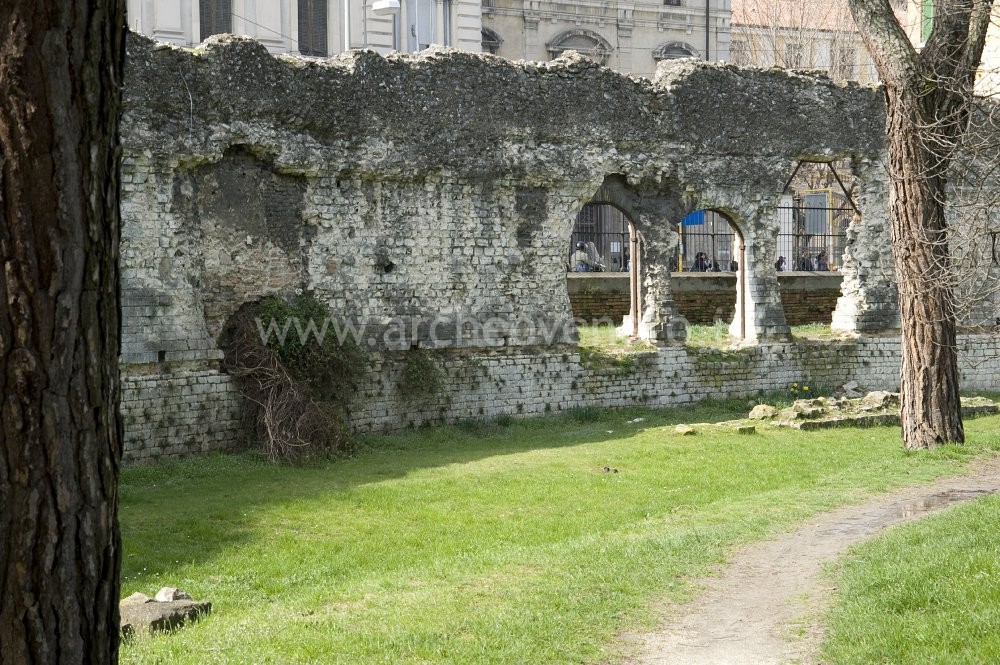 The Roman amphitheatre of Padua, which today is located inside the park "Giardini dell'Arena", dates back to Augustan times (30 B.C. – 14 A.D.) and it is only partially conserved. Particularly, it is possible to see the remains of the elliptical middle wall, still visible for some parts.
History of research
The building was identified in the XVII century and then excavated between the second half of the XIX (1880-1881) and the beginning of the XX century (1906-1907).
Urban and geographical context
Padua is located about 20 km west of Venice, at the eastern margins of the Po plain, in a completely flat area crossed by various rivers that have shaped and protected the city through time. This archaeological area is in the centre of Padua and, with reference to the Roman city, it was in its northern outskirts, nearby the bend of the river Meduacus (the modern Brenta).
Chronology
Augustan times (27 B.C. – 14 A.D.)