Roman houses in "Via Albrizzi" – Este

Via Albrizzi 10-20 – 35042 Este (PD)
Summary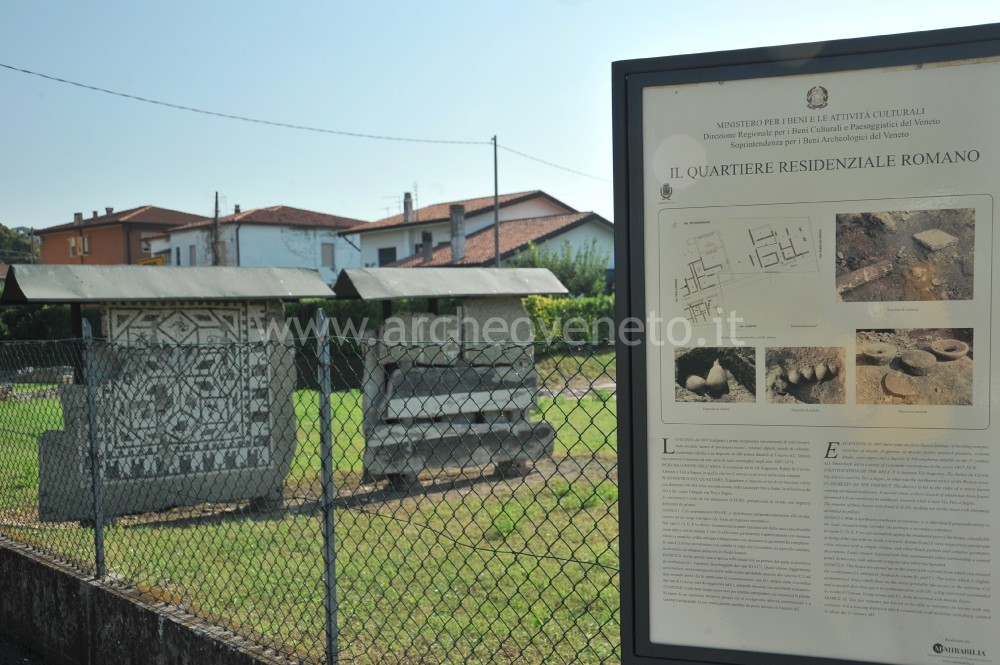 The archaeological area in the street "via Albrizzi" was located in the north-western part of the Roman city and it is constituted by three buildings with living functions. The buildings flanked a paved road with sidewalks and two of them have been interpreted as "domus" with inner court.
History of research
The site was investigated through three excavation campaigns that were carried out by the General Direction for Archaeological Heritage in the Veneto region in 1967, 1972 and 1974.
Urban and geographical context
Este is located on the southern side of the Euganean hills and at an average altitude of 15 metres above sea level. This archaeological area is located slightly out of the modern city centre but it used to be in a central position in Roman times, when the forum and the public buildings were between the church of the "Beata Vergine" and the park "Parco Albrizzi".
Chronology
I A.D.