Protohistoric houses and production areas at the church of San Giorgio in Valpolicella – Sant'Ambrogio di Valpolicella

Piazza della Pieve – San Giorgio di Valpolicella – 37010 Sant'Ambrogio di Valpolicella (VR)




– Fax 045 6801786
Summary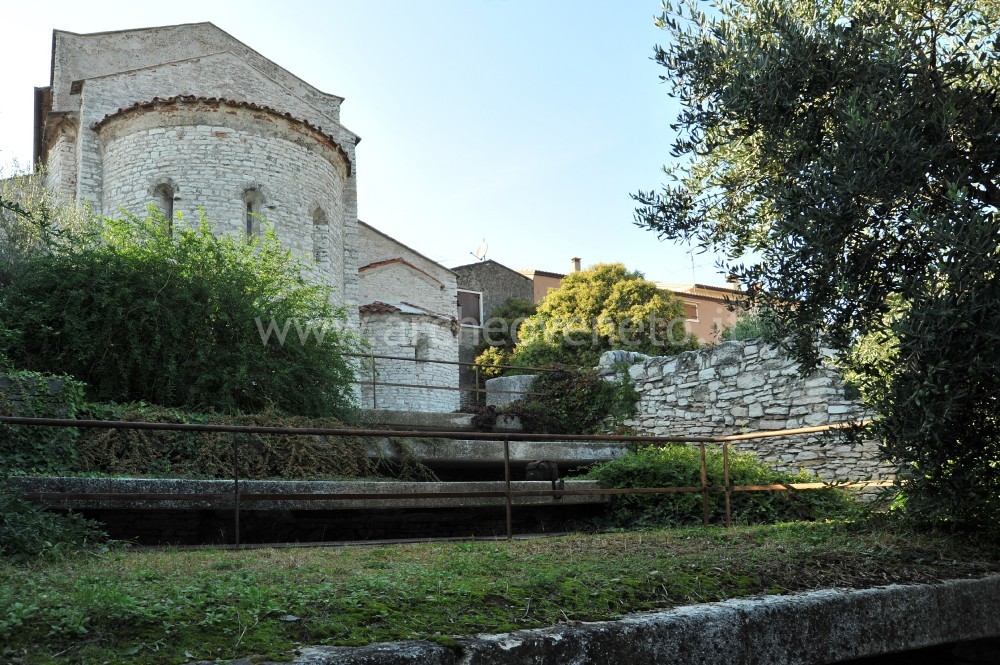 The archaeological area behind the church of San Giorgio displays the remains of a production settlement from the Iron age (V-III century B.C.). Out of the eight structures that were discovered through excavations, three have been conserved and presented to the public: a workshop for bone and horn workmanship, one for metalwork and a cistern. The site is located close to the eastern apse of the church, on a rather steep slope. The visit moves along an itinerary and finishes on a terrace on the marvellous landscape of the Lessini mountains.
History of research
The first finds in the area date back to 1975. The systematic excavation was carried out between 1985 and 1989 by the General Direction for Archaeological Heritage in the Veneto region, on the occasion of the project to renovate the area around the church of San Giorgio.
The excavated areas are located on the east and on the south of the church. In the southern sector of the excavations, which is now buried, it was brought to light a building paved in limestone which had been renovated in 1300. In the eastern sector it was possible to find seven structures partially underground, all dated between late middle Bronze age and iron age and interpreted as production areas.
Urban and geographical context
The archaeological area is located within the settlement of "San Giorgio di Valpolicella", a small village at about 350 metres above sea level, whose dominant and isolated position allows controlling the surrounding plain up to the Garda lake.
Chronology
V – III B.C.