Protohistoric settlement in the locality "Le Guaite" – Sant'Anna d'Alfaedo

Via Castelliere, loc. Le Guaite – 37020 Sant'Anna d'Alfaedo (VR)
Summary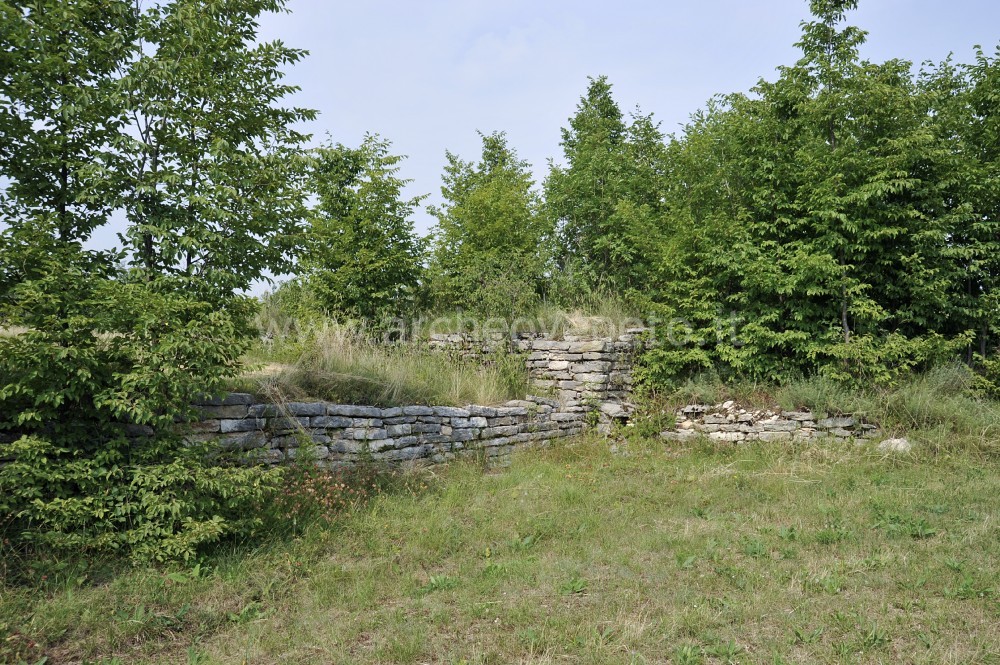 The archaeological area of the locality "Le Guaite" in "Sant'Anna di Alfaedo" is constituted by the remains of the defensive walls that were built during middle and recent Bronze age in order to protect a hill settlement.
History of research
The excavations were carried out by between 1960 and 1961 by the Civic Museum of Natural History of Verona and between 1996 and 1997 by the General Direction for Archaeological Heritage in the Veneto region.
Urban and geographical context
The settlement "Le Guaite" is located in the Lessini mountains, on a hill between the Valpolicella and the Fumane valleys, at an altitude of about 850 metres above sea level and just out of the village of Sant'Anna di Alfaedo.
Chronology
Middle and recent Bronze age