Roman villa in Valdonega – Verona

Via Zoppi 5 – 37100 Verona (VR)
Summary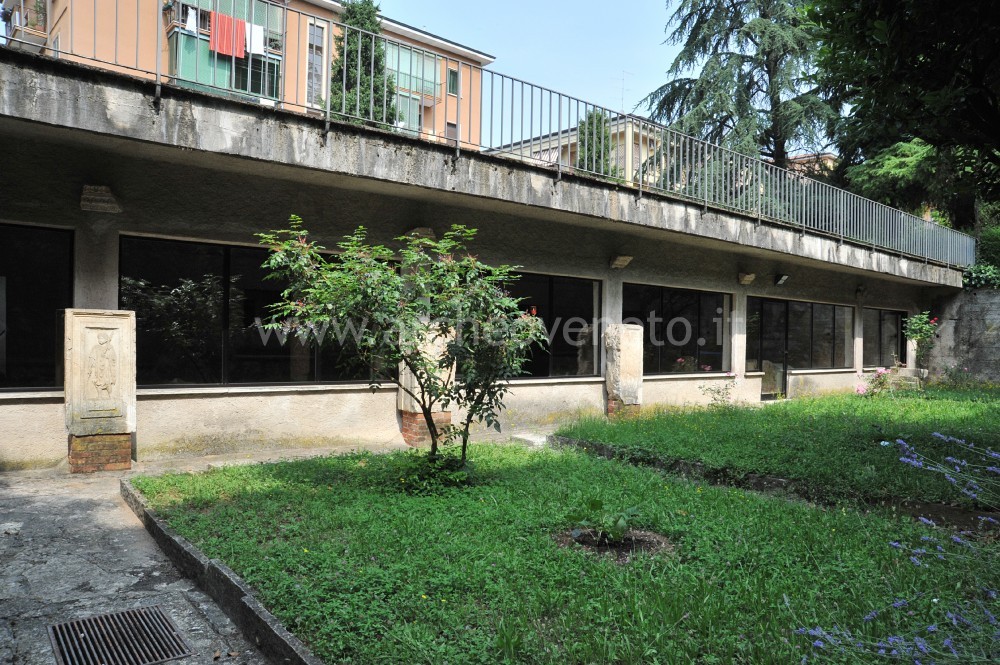 The Roman villa in Valdonega was built in the I century A.D. in a suburban area and it conserves today three rooms facing a L-shaped porch. The porch was probably open on a courtyard or on a garden.
History of research
The villa in Valdonega was discovered in 1957 during the works for the construction of an apartment building and it was then excavated by the General Direction for Archaeological Heritage in the Veneto region.
Urban and geographical context
Verona is located along the Adige river, where this enters in the Po plain, at about thirty kilometres east to the Garda lake. Its altitude is 59 metres above sea level and it is placed at the basis of the Lessini mountains. The villa in Valdonega is located on the early slopes of the Lessini mountains, approximately 2 kilometres from the centre of the modern as well as of Roman Verona.
Chronology
I A.D.