Late antiquity religious buildings in the Cathedral – Verona

Piazza Duomo (Cathedral of Sant'Elena and cloister "Capitolare") – 37100 Verona (VR)
Summary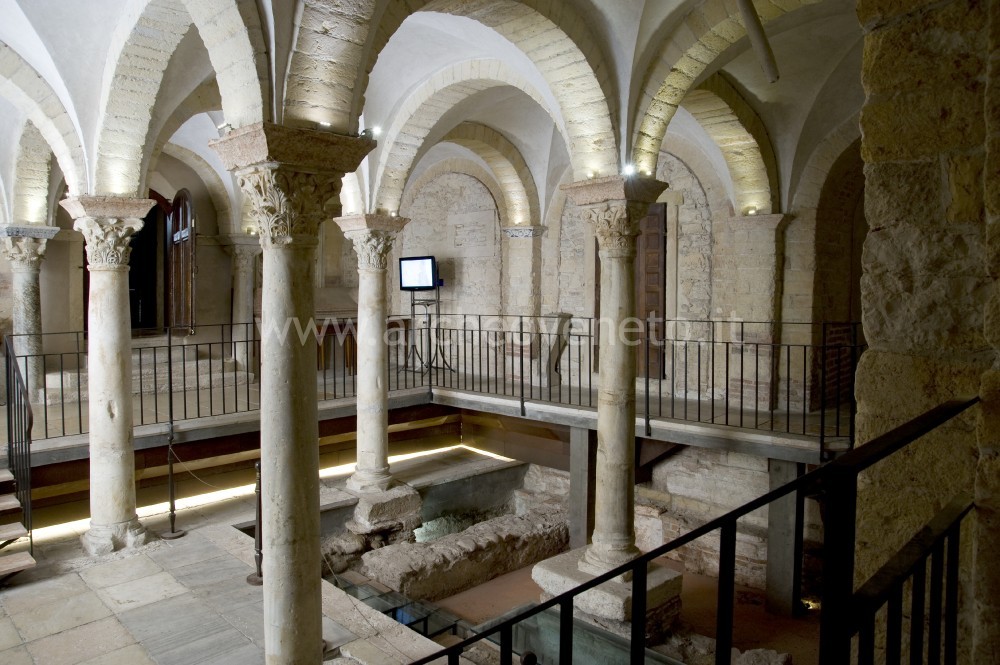 The archaeological area in the cathedral of Saint Elena and the cloister "Capitolare" includes the remains of the two early Christian basilicas, the most ancient document of Christian cults in Verona.
History of research
The first discoveries at the cathedral of Saint Elena date back to 1727, when a piece of pavement from the V century A.D was discovered. Between 1884 and 1888 this church was excavated in its full width, whereas the excavation of the hall was carried out in 1946. The finding of the most ancient church is rather recent: in fact, it was discovered and investigated between 1965 and 1969.
Urban and geographical context
Verona is located along the Adige river, where this enters in the Po plain, at about thirty kilometres east to the Garda lake. Its altitude is 59 metres above sea level and it is placed at the basis of the Lessini mountains. The archaeological area is in the core of the historic centre of Verona, just inside the Adige river bend and not far from the bridge "Ponte Pietra". With respect to the ancient settlement, the cathedral fit in a Roman block and, although far away from the forum, it was located in an area of no less importance within the urban topography.
Chronology
IV-V century A.D.