Roman theatre – Verona

Regaste Redentore 2 – 37129 Verona (VR)




– Fax 045 8010587
Summary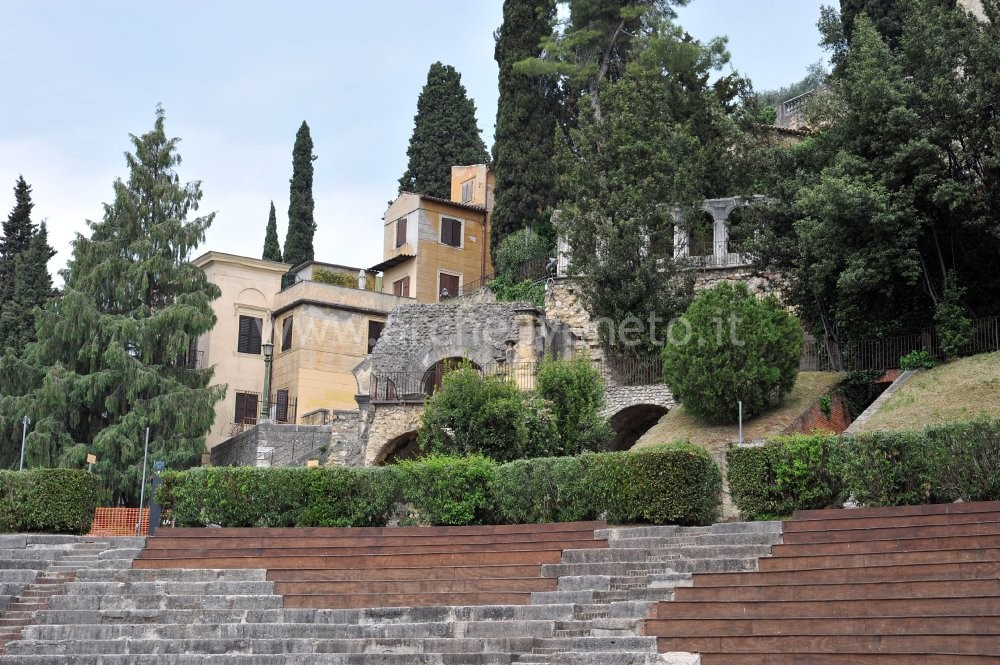 The Roman theatre of Verona was built around the end of the I century B.C. Its visible remains today include the stage, the orchestra, the auditorium and some galleries on two subsequent levels together with a top corridor.
History of research
The area of the Roman theatre was abandoned in ancient times and it was then occupied by various civil and religious buildings. The theatre was rediscovered between the XVIII and the XIX century by A. Monga, who carried out the first archaeological investigations by demolishing some of the buildings which had been built on top of it and by partially excavating the area. In 1904 the area was bought by the Municipality of Verona and, until 1914, the remaining buildings were demolished, the "cavea" was emptied and it was thus possible to carry out some partial reconstruction of the structures.
Urban and geographical context
Verona is located along the Adige river, where this enters in the Po plain, at about thirty kilometres east to the Garda lake. Its altitude is 59 metres above sea level and it is placed at the basis of the Lessini mountains. This archaeological area is located in the modern city centre of Verona. With respect to the Roman settlement, this place was located on the left bank of the Adige river, in an area that was far away from the forum and which was fully renovated during the I century B.C.
Chronology
I B.C. (end)