Civic Archaeological Museum – Castelnovo Bariano

Via Cavo Bentivoglio 5047, loc. San Pietro Polesine – 45030 Castelnovo Bariano (RO)




– Fax 0425 84532
Summary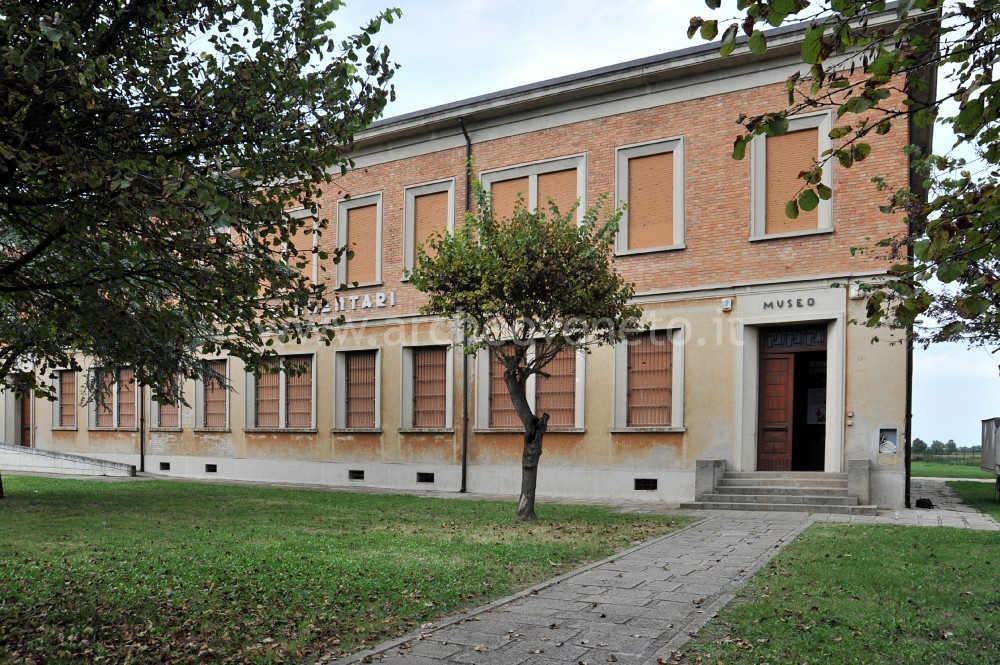 The Civic Archaeological Museum of Castelnovo Bariano consists of three expositive rooms, which collect and display archaeological finds mainly of the Bronze Age from the area along the Tartaro river, in particular from Canàr (early bronze age), Canova (middle bronze age) and Marola (final bronze age). Beside the remarkable amount of prehistoric material, there are also Roman finds discovered in Mondonuovo and Stanghelle. The last section of the museum is devoted to the Renaissance pottery discovered in the site Torretta.
Collection history
The Civic Museum was first established in 1983 with the purpose of disseminating and popularizing the archaeological finds discovered thanks to the field walking activities carried out in Canàr.
Then the collection was further enlarged, including new pre- and proto-historic archaeological finds and a remarkable amount of Renaissance pottery, so that it was necessary to move it from the Town Hall of Castelnovo Bariano, which had hosted it until then, to a new and more suitable venue. Therefore in 1999 the museum was moved to its current venue, the primary school of San Pietro Polesine.