Late antiquity necropolis and religious buildings at the "Centro Turistico Culturale San Basilio" – Ariano nel Polesine

Via San Basilio 12 – 45012 Ariano nel Polesine (RO)




– Fax 0426 372095
Summary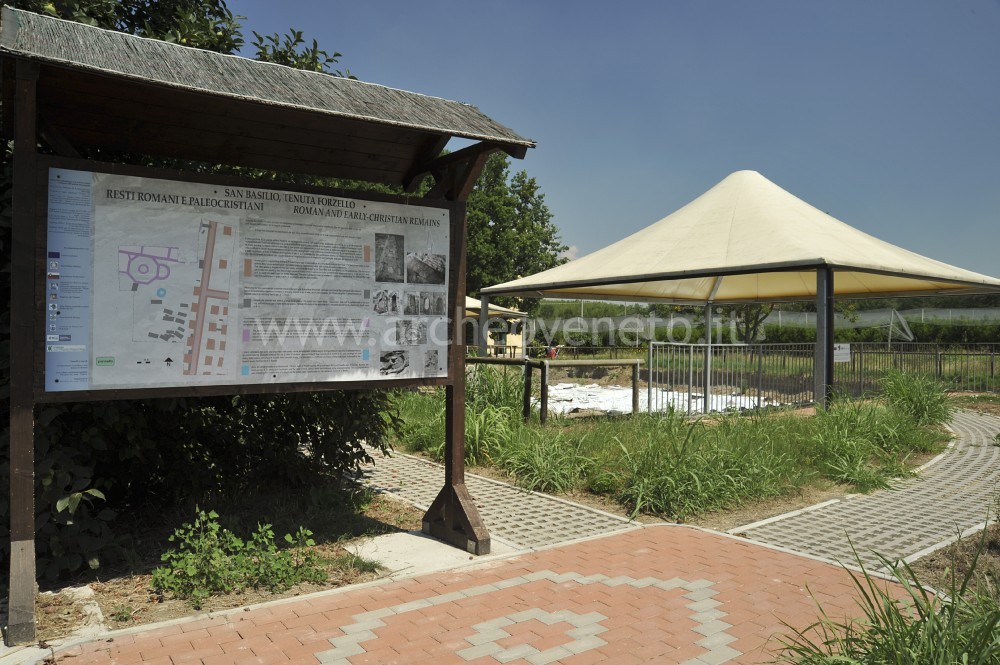 The archaeological area attached to the Centre "Centro Turistico Culturale San Basilio" conserves some remains of the ancient settlement in the area, and particularly the evidences of a big architectural compound of early Christian times. The compound included a church, an octagon baptistery and a small necropolis with "cappuccina" tombs.
History of research
The first discoveries in the Forzello estate at the locality "San Basilio" near Ariano Polesine date back to 1980, whereas the excavations have been carried out at various times since 1983. With the objective of arranging the archaeological area which can be visited today, further excavations have been undertaken by the General Direction for Archaeological Heritage in the Veneto region between 2005 and 2007.
Urban and geographical context
The village of "Ariano nel Polesine" is located about 40 km from Rovigo on the island of Ariano, a territory of the Po Delta included between the Po river branches "Po di Goro" and "Po di Venezia".