Civic Museum of Natural History – Verona

Lungadige Porta Vittoria 9 (Palazzo Pompei) – 37100 Verona (VR)




– Fax 045 8035639
Summary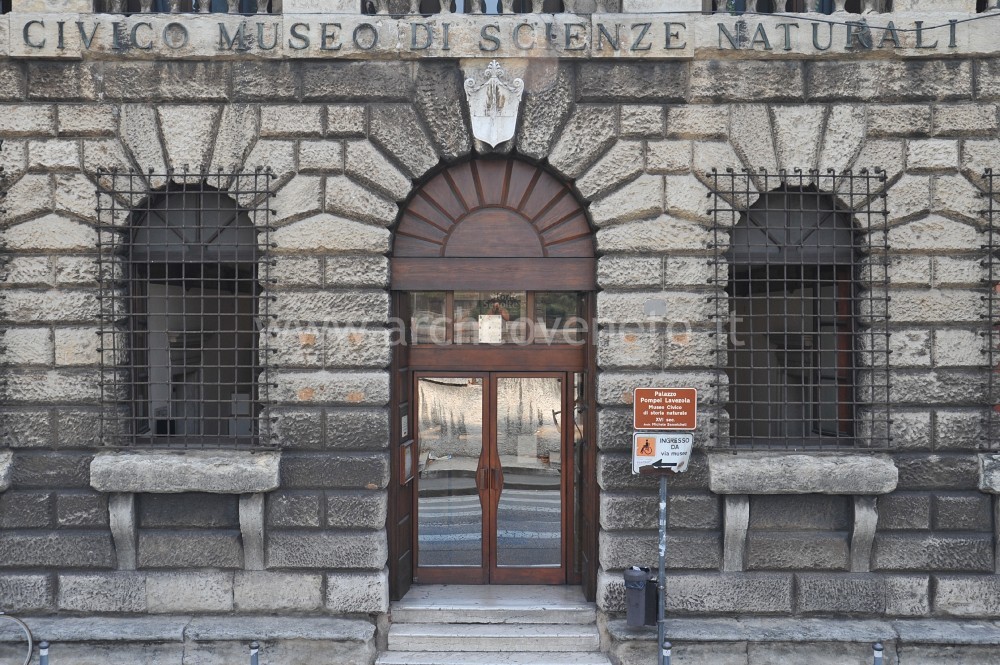 The Museum of Natural History of Verona, located in the Pompei Palace, displays both naturalistic and historical collections, which are organized in four main sections: botany, geology, zoology and prehistory.
The archaeological finds discovered provide information on the human presence in the province of Verona since the Paleolithic and until the Roman Age. The collections are the result of the research carried out starting from the second half of the nineteenth century, as well as of the excavations organized more recently by the Museum, in four geographical areas of the Province of Verona, that is the Garda Lake, the Lessinian mountains, the Veronese plain and the urban area of Verona.
Collection history
The museum was established in 1856 and until 1926 it was used to store art collections, scientific and ethnographic collections, relics of Risorgimento (social and political movement that led to the unification of Italy) and other kinds of collections, which in 1926 were moved to the Museum of Castelvecchio; in this way the Museum of Natural History, which had become an autonomous body, started to host only naturalistic exhibitions. Following the two world wars and the damage suffered by the Pompei Palace, the Museum was closed to the general public until 1965. After its re-opening, the museum experienced a phase of great development, which was characterized by a general re-organization of the collections and the enhancement of research and didactic activities.