Roman theatre and baths in "Viale Stazione" – Montegrotto Terme

Viale Stazione 107, at the corner with Via degli Scavi – 35036 Montegrotto Terme (PD)
Summary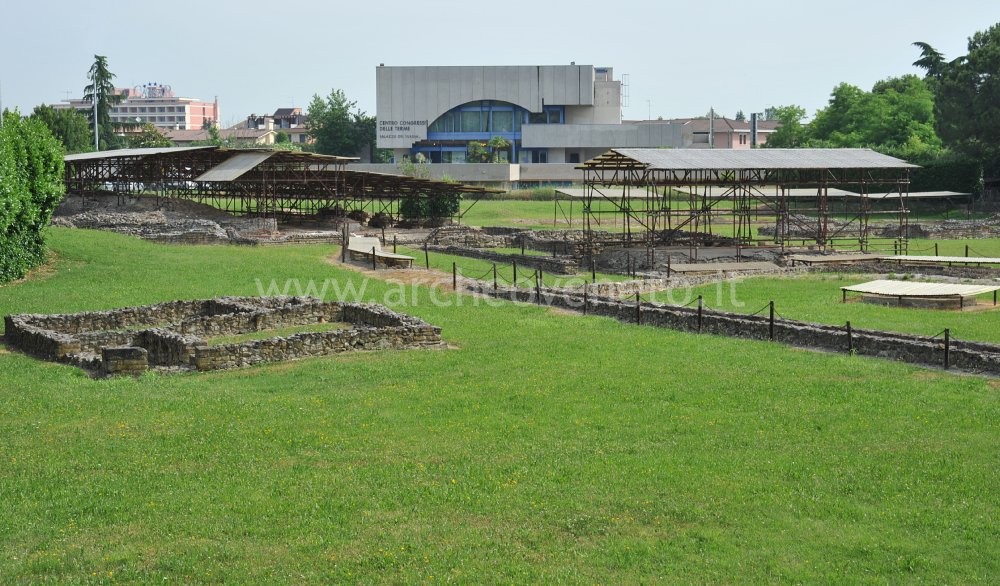 In the archaeological area in the street "Viale Stazione" it is possible to visit the remains of a monumental compound at Roman times, a place dedicated to body care and to relaxation. The compound included a small theatre, thermal baths and a "nymphaeum".
History of research
The site was discovered between 1781 and 1788. The excavations were conducted by the General Direction for Archaeological Heritage in the Veneto region in 1953, between 1965 and 1970, and again between 1990 and 1994. These excavations led to the discovery of the Roman theatre and of the "nymphaeum". Between 1990 and 1994 the site underwent a massive restoration and presentation intervention, which allowed its current visibility.
Urban and geographical context
Montegrotto Terme is located about 30 km west of Venice, at the basis of the Euganean hills and on a flat territory rich in thermal water. This archaeological site is located in the heart of the city centre.
Chronology
I A.D.