Roman "cryptoporticus" in "Piazza Duomo" – Vicenza

Piazza Duomo 6 – 36100 Vicenza (VI)
Summary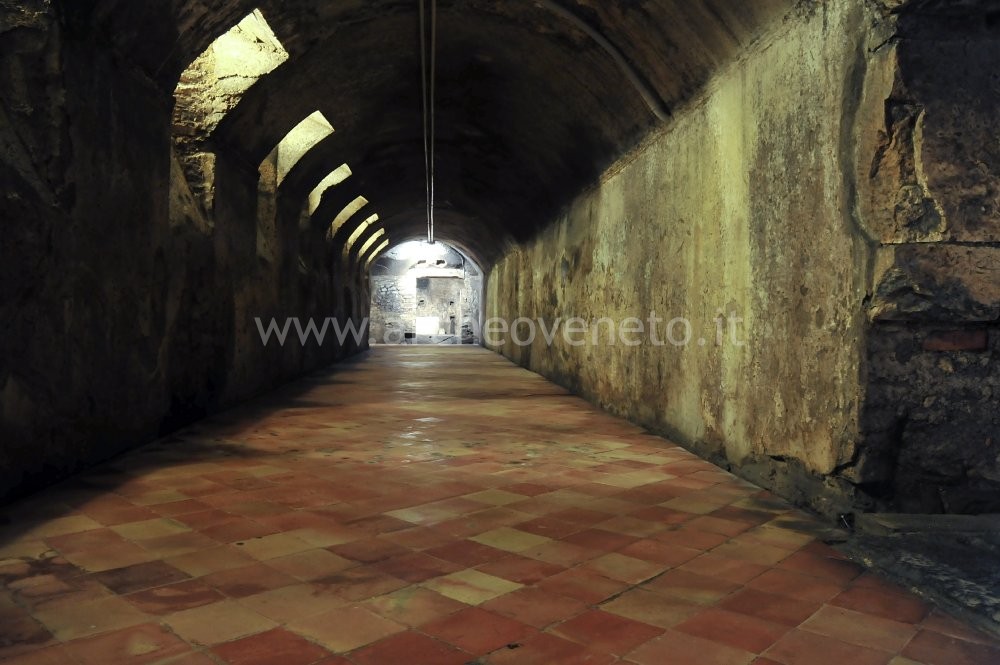 The archaeological area conserves the remains of a Roman "cryptoporticus" dating back to the I century A.D. The "cryptoporticus", a covered passageway, pertained to a rich urban house in Vicenza and all over northern Italy it is the only remaining example of this type of underground space.
History of research
The "cryptoporticus" was discovered and excavated in 1954 by the General Direction for Archaeological Heritage in the Veneto region.
Urban and geographical context
Vicenza is located in the west-central plains of Veneto, at an average altitude of 40 metres above sea level. The city is surrounded by the Berici hills on the south and by the south-eastern margins of the Lessinian mountains of the west/northwest. This archaeological area is located in the heart of the modern city and it used to be in the south-western compound of the Roman settlement.
Chronology
I A.D