Prehistoric fortified settlement at Noal – Sedico

Via Noal 3 – 32036 Sedico (BL)
Summary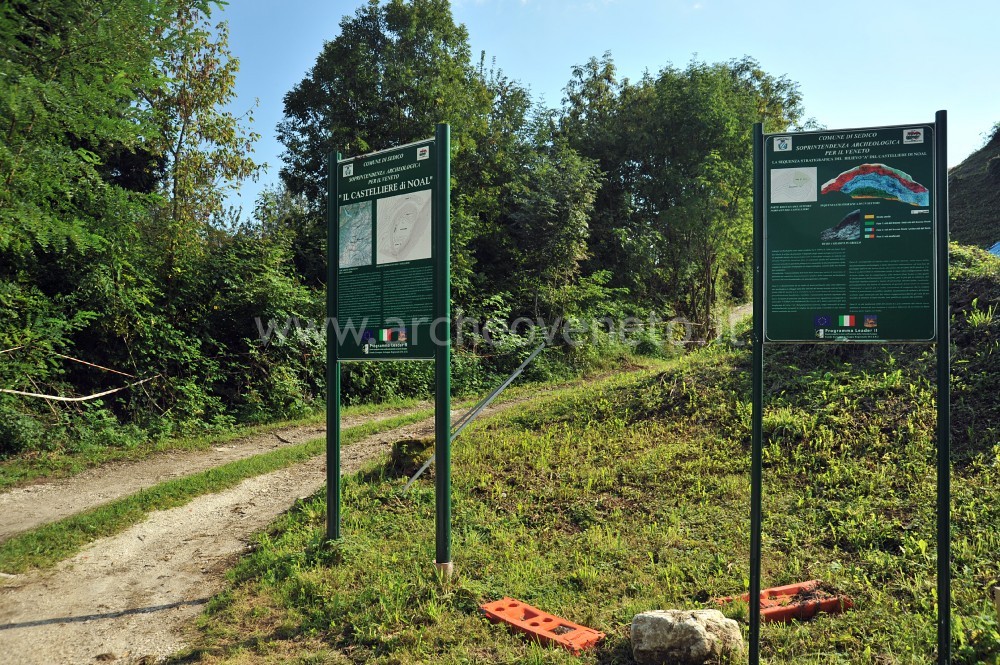 The archaeological area at Noal displays the rests of a fortified settlement that was initially built during recent and final Bronze age (XII-XI sec. a.C.) and which was later re-used during Iron age (X-IX sec. a.C.) e in Medieval times (X-XII sec. d.C.).
History of research
The archaeological excavations were carried out by the General Direction for Archaeological Heritage in the Veneto region between 1994 and 1996 and again in 2001.
Urban and geographical context
The municipality of Sedico is located between the Piave river on the south, the Cordevole stream on the west, the Schiara mountains group on the north and the Gresal river on the east. Within this area, Noal is a plane northeast to the town of Sedico and at 420 metres above sea level.
Chronology
XII-IX B.C. and Medieval times